Alloy Wheel Refurbishment City And Borough Of Salford | near me
Alloy Wheel Refurbishment
Manchester
THE NO NONSENCE ALLOY WHEEL REPAIR SPECIALISTS – CALL 07745 954 090 NOW! FOR AN INSTANT QUOTE
keyboard_arrow_leftPrevious
Nextkeyboard_arrow_right
Probably the best Alloy Wheel Refurbishment company in Manchester.
We are a family-run business that has been in operation for over ten years. We take pride in being the best alloy wheel refurbishment company in Stockport.
We use cutting-edge technology and procedures to restore your wheels to their former splendour and can provide a comprehensive range of services, including
Wheel refurbishment, wheel balancing, new tyre installation, alloy wheel refurbishment, alloy wheel repair, alloy wheel refinishing, and more services are available.
We offer a 1 day turn-around, and we have many returning customers.
Alloy Wheel Refurbishment Manchester. Like for like, we will not be beaten on the price.
Repairing structural damage to wheels
Alloy Wheel Refurbishment Manchester; we repair any structural damage to your wheels, such as chips, cracks, and dents. We also offer a guarantee on all our work. We are fully insured. Your alloy wheels refurbs Stockport are in safe hands.
Our work restores your car alloy wheels back to a new condition
Alloy Wheel Refurbishment Manchester, We can restore your car's alloy wheels back to their original condition. We use the latest technology and equipment to do this. Including sand blasting, acid dipping and powder coating.
New alloy wheels increases value of car
Alloy Wheel Refurbishment Manchester. Our work increases the value of your car by making it look like new again.
Car wheel detailing is a service that can help you make your car look like new again. We are experts in car wheel detailing and our work is guaranteed to be the best. Our reputation is your guarantee.
Alloy Wheel Refurbishment
Manchester

, excel in what they do
We are a family-run business that has been repairing alloy wheels for over 10 years.
We offer a 1 day turn-around and probably the best quality of workmanship in the area.
Quality you can trust
Alloy Wheel Refurbishment Manchester. We have been repairing alloy wheels for over 10 years and have a reputation for providing the best quality of workmanship in the Stockport and Manchester area.
Repairs, not replacements
Alloy Wheel Refurbishment Manchester. We offer a one day turn-around and will bring your wheel back to a new condition. We don't just paint your wheel, we rebuild it!
Best in the area
Alloy Wheel Refurbishment Manchester. We're a family-run business that has been repairing alloy wheels for over 10 years. We give a 1 day turn-around and the best quality of workmanship in our area.
ALLOY WHEEL REFURBISHMENTS AND OUTSTANDING RE-BUILDS
Rim Tech Designs is dedicated to providing expert Alloy Wheel Repairs & Refurbishment – The Alloy Wheel Refurbishment The Manchester method of alloy wheel refurbishment is to repair to factory standards and give a professional perfect restored finish. We make certain that each wheel maintains its entire integrity in terms of durability and dependability. We offer wheel refurbishing for additional alloy wheel designs in addition to Diamond Cut Alloy restorations. We not only fix corrosion that causes air to leak from the tyre bead, but we also repair scratches, curb markings, and scuffs on powder coated or retyre alloy wheels. Aside from alloy wheel repair, we can also perform a complete colour change to give you a one-of-a-kind customised look.
Are your alloy wheels no longer appealing? Is there any significant scuffing or scraping on the surface? That is not a problem! Using our factory powder coating alloy wheel restoration procedure, our specialists can easily duplicate the original factory finish. You can drop off your alloy wheels at our shop, or we can remove and repair your alloy wheels. Regardless of which option you select, we promise that your alloy wheels, tyres, centre caps, and Tpms valves will never be lost and will be returned to you in better condition than when you gave them to us. BOOK US RIGHT AWAY!
keyboard_arrow_leftPrevious
Nextkeyboard_arrow_right
With a depot in Stockport, close to Manchester city centre, specialising in the complete refurbishment of alloy wheels, it is now much easier to enjoy our services. Whether you need a dent, scrape, or cracked alloy repaired, our team of professionals specialises in full refurbishment, including bespoke colour changes, and corrosion correction. Not including diamond turning.
Our cosmetic repair units are well-equipped to serve the entire Cheshire community, guaranteeing that you receive the highest quality wheel repair from the comfort of your own home or business. This service is always being improved to ensure that we can continue to cover additional sites in the area. Call to see whether we service your neck of the woods.
There are numerous reasons to choose us for your alloy wheel repairs – our service, experience, and price are among the finest in the market – but if convenience is one of your top priorities, look no further. We provide a mobile collection and delivery repair service throughout Greater Manchester, including Hale, Altrincham, Wilmslow, Alderley Edge, Knutsford, and Prestbury, in addition to our in-house repair centre in Stockport. For a hassle-free experience, let us take care of you.
Even if it appears that your alloys are beyond repair, we can restore them to like-new condition. Prices begin at £79.50 per wheel, and you can use our one-of-a-kind online booking system to get an instant quote and booking date.
REPAIR YOUR ALLOY WHEELS IN MANCHESTER
We can handle not only alloy wheel scuff repairs, but also a wide spectrum of wear and tear issues. We provide total alloy wheel repair, which means that the entire wheel is restored – not just the surface. Whether your alloy wheels are powder-coated or painted, we can restore and refinish them. Check out some of our prior work on social media, including client feedback and before and after photographs.
We can now do a full refurbishment on your vehicle's wheels without you having to worry about driving it anywhere, thanks to our professional staff in Manchester and Stockport, as well as our pickup and delivery service. Our alloy wheel repair specialists simply come to your place, remove the wheels, secure the car on axle stands, refurbish the wheels, and then deliver them to your home.
We also offer alloy restoration in Manchester, where our cosmetic repair units are completely prepared to restore damaged metals to like-new condition, such as chipped, kerbed, or dented alloys. Our skilled staff will develop the finest solution for your vehicle, restoring any aesthetic damage to the highest standard without requiring you to leave your home or place of business.
Welding minor hairline cracks to the inner rim of the alloy, flat spots or buckles to the barrel of the wheel, and seat corrosion repairs at your home or workplace are all services provided by our Manchester repair team. This service offers a complete repair solution, including tyre refitting and balancing, to get you back on the road as soon as possible.
All wheel refurbishments are completed on the same day as the booking and include a good guarantee for your peace of mind.
OUR ALLOY WHEEL PROMISE
We will use only the best materials. On your alloy wheel refurb.
OUR ALLOY WHEEL EXPERTISE
We are highly experienced in what we do. We do this day-in, day-out. Your alloy wheels are in safe hands.
OUR ALLOY WHEEL REPUTATION
Don't just believe what we tell you, check out our AMAZING reviews on Google & Facebook. We are the highest rated alloy wheel refurbishers for miles!
We have lots of years experience and very many THOUSANDS of really happy customers. We have over 6,000 REAL followers on FACEBOOK. Check out our reviews. (https://www.facebook.com/RimtechStockport)
RimTech,
Manchester's

Alloy Wheel Refurbishment Experts

 

Manchester Alloy Wheel Refurbishment Kerbside scrapes, scratches, and road chippings can leave unsightly lines and damage on your alloy wheels. They can be brought back to life with a thorough factory refurbishment in powder coated and polished finishes.

If you want to boost the value of your vehicle, change its appearances, or simply rectify flaws, alloy wheel refurbishing is the most cost-effective way to improve its looks and safety.

Alloy Wheels Refurbishment and Repair

Manchester Alloy Wheel Refurbishment Rim Tech Designs is a leading alloy wheel repair, refurbishing, and modification company in the UK, providing a professional service that fully transforms the appearance of any car. Increasing the beauty and maybe the value.

Fill out our form or call us right now for a quote! 07745 954 090.

FOR DIRECTIONS CLICK BELOW:
Alloy Wheel Refurbishment Manchester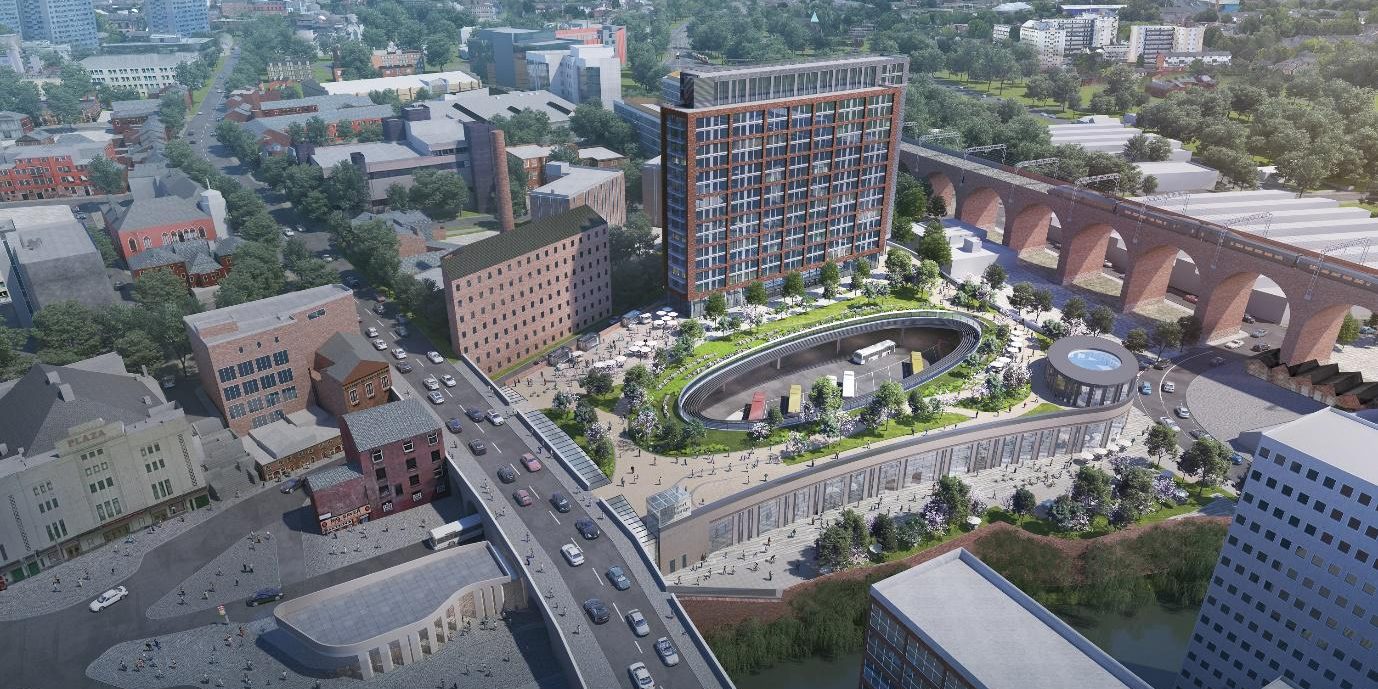 Manchester Alloy Wheel Refurbishment Do you require alloy wheel restoration in Manchester, Stockport, Lancashire, Macclesfield, or the surrounding areas? We are in the heart of Manchester (and Stockport) and serve all of these areas, providing excellent alloy refurb to hundreds of pleased customers each week.
If you require a manufacturers match, a one-of-a-kind design (except diamond cutting), or alloy wheel alteration, you are in good hands with us. For your peace of mind, all wheel refurbishments are finished the same day and come with a 12-month guarantee. We undertake whole alloy wheel repair, which entails completely refurbishing the wheel; this is not a cosmetic repair.
Alloy Wheel Refurbishment Manchester
From our locations in Manchester we also provide new tyres as well as alloy wheel care solutions. Our technical team is always happy to assist; why not stop by the branch to see how we can transform your tired looking alloy wheels into something you can be proud of?
https://www.alloywheelrefurbishmentmanchester.uk/wp-content/uploads/2022/10/Alloy-Wheel-Refurbishment-Manchester-Homepage-Car.png
549
1024
admin
https://www.alloywheelrefurbishmentmanchester.uk/wp-content/uploads/2022/10/alloy-wheel-refurbs-manchester.png
admin
2022-12-07 10:25:15
2022-12-07 10:25:15
Alloy Wheel Refurbishment City And Borough Of Salford | near me